AUTO REPAIR & state INSPECTION
Once known as Wiley's Care Car since the 1950's, Welsh Automotive Specialists invites you back to your favorite repair shop, just with a new face. Many of your favorite technicians and staff, who you may have grown to love, are still lending a hand throughout the new shop! Helping with all of your auto repair needs that you may have, or past work you may be inquiring about, Welsh Automotive is here for you!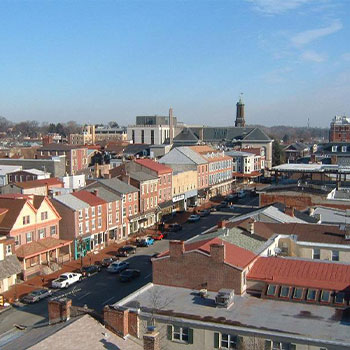 Whether you're using your car to get to work, school, or get some errands done in the West Goshen area, there will come a time where it will need some repairs made. When this time comes, you want to trust that your car won't fall apart and will get you safely from one place to another. For your car to meet these basic expectations, you've got to make sure you're getting your auto repair needs taken care of by professionals. At Welsh Automotive Specialties, we are your one-stop-shop in the West Chester, PA area to ensure your car is running at peak condition.
West Chester is a borough in Chester County, Southeastern Pennsylvania and is about 25 miles away from Philadelphia. West Chester is home to West Chester University, a state school with over 17,000 total students. West Chester is also the county seat of Chester County, and has a population of approximately 20,000 residents contained within a relatively small area of a less than 2 square miles.
With main roads like Wilmington Pike & Downingtown Pike all intersecting throughout the borough, West Chester is a local hot spot for those looking to have their auto repair & state inspection needs met without traveling too far.
In West Chester & the rest of Pennsylvania, you're required to have your vehicle inspected at least once a year to ensure that your car is meeting all the requirements for it to be out on the road. This can sometimes be a length process, but at Welsh Automotive Specialties we are the preferred local shop for inspecting your car and making sure it will meet all of these requirements (as well as letting you know where work needs done).
We have a lengthy history of satisfactory clients throughout the West Chester area letting us know how much easier it was to get their car inspected at a local shop rather than waiting in long lines at other conventional locations.
All of our state inspections are done by in-shop auto care technicians who have years and years of experience under their belt dealing with almost any situation you may bring to us. Some main aspects of your car that we thoroughly inspect are:
Get Your Complete Vehicle Inspections at West Chester Car Inspection Today!
West Chester, PA has seen its fair share of road accidents over the years. Sadly, many of the lives lost could have been saved if the drivers had taken their cars for regular complete vehicle inspections.
Vehicle failure due to poor maintenance is one of the easiest things to prevent. You do not have to wait until your car breaks down at the most inconvenient of times to take it to the repair shop.
Visit Welsh Automotive Specialties in West Chester, PA for quality car care you can trust. Are you tired of having to receive recurring text messages from service providers who provide mediocre inspections? Time to put your faith in the best auto repair specialists in West Chester, PA!
Why Do You Need a Complete Vehicle Inspection in West Chester, PA?
Your safety, and that of your family, should be of paramount importance to you. That means every time you step into your vehicle, you must have the utmost confidence in your vehicle.
While there are some situations you cannot avoid, such as getting a flat tire, you can take steps to prevent other issues, such as a recurring check engine light or low fluid levels.
In West Chester, PA you will come across many vehicle inspection companies that claim to offer the best services for a complete vehicle inspection. However, not all of them will be able to live up to their promise!
If you want a guaranteed top-tier West Chester car inspection, call Welsh Automotive Specialties at (610) 436-8800 today, or leave a message (message and data rates apply), and will get back to you!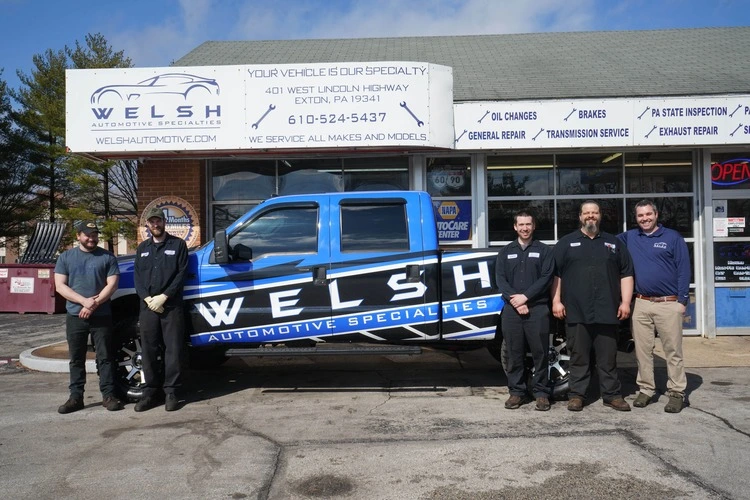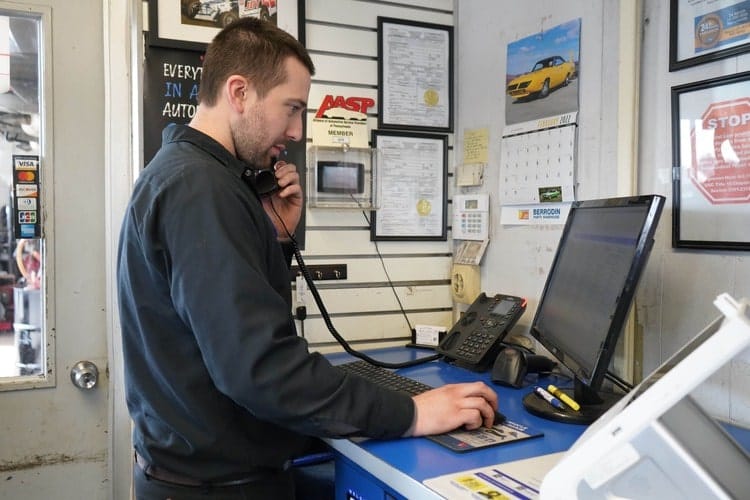 Getting a complete vehicle inspection from the best in West Chester, PA is surprisingly easy. All you have to do is follow these steps:
Book your appointment online or call one of our specialists to schedule a visit

Bring your vehicle over to our West Chester repair shop

Start with our courtesy check to get a feel of how we work and see what condition your vehicle is in

Request a complete car inspection, West Chester, PA to take care of all your car's issues

Drive off with a vehicle that is running as good as new!
Our Complete West Chester Vehicle Inspection Services
When you visit our West Chester shop, our qualified and highly-experienced repair technicians will be able to offer you a wide range of services, such as:
Get in Touch Using Our Automatic Telephone Dialing System Today!
If you are in West Chester, PA and you require nothing but the best complete vehicle inspection in the city, you have come to the right place!
At Welsh Automotive Specialties in West Chester, you can rest assured that your vehicle is in good hands. No matter what recurring issue is troubling you we will be sure to get to the bottom of it.
Give us a call or leave your details on our contact page and we will get back to you in no time!