PA OIL CHANGE & COMPUTER DIAGNOSTICS
Once known as Wiley's Care Car since the 1950's, Welsh Automotive Specialists invites you back to your favorite repair shop, just with a new face. Many of your favorite technicians and staff, who you may have grown to love, are still lending a hand throughout the new shop! Helping with all of your auto repair, oil change, or compute diagnostic needs that you may have, or past work you may be inquiring about, Welsh Automotive is here for you!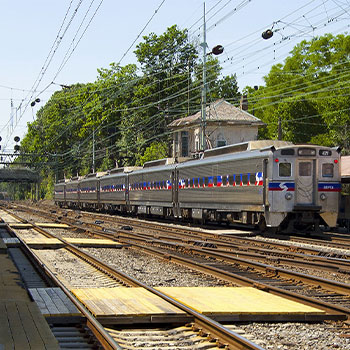 Whether you're using your car to get to work, school, or get some errands done in the Paoli area, there will come a time where you will have to get an oil change. At Welsh Automotive Specialties, we are your one-stop-shop in the Paoli, PA area to ensure your car is getting the right oil change.
Paoli, PA is a census designated place in Chester County. Paoli started as a town that grew around an inn kept in 1769 by Joshua Evans. The area is home to two corporate headquarters. One of which is AMETEK, which is a producer of electronic instruments. The other headquarters is DuckDuckGo, which is an Internet Search Engine.
With Paoli being so close to our main shop location in West Chester, it has become a hot spot for local residents to have their oil change & computer diagnostic needs met without traveling too far.
When your check engine light shows up or your car simply isn't running as it should, bring it to Welsh Automotive Specialties. Our expert team can quickly and accurately diagnose what is going on with your vehicle. Using high-end computer systems to diagnose your vehicle has become our standard, and has proven itself to find things that you can sometimes miss with the naked eye.
We have a lengthy history of satisfactory clients throughout the Paoli area letting us know how much easier it was to get their car diagnosed by a computer and handled by auto professionals.
All of our computer diagnostics are done by in-shop auto care technicians who have years and years of experience under their belt dealing with almost any situation you may bring to us. Some main aspects of your car that the computer diagnostic goes through are: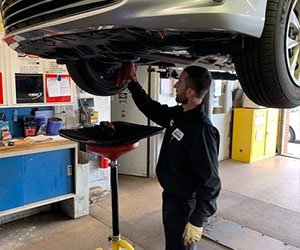 Expert Services for Oil Change in Paoli, PA: Keep Your Engine Running Strong
Regular service is the key to keeping your car running smoothly and efficiently for years. One of the most important aspects of preventative service is getting regular oil replacements. 
If you're in Paoli, PA, and looking for a trustworthy car service shop that offers quality oil change services, Welsh Automotive is the place to go. 
In this article, we'll explore everything you need to know about oil change in Paoli PA, why it's essential, and how we can help you maintain your car's motor for the long haul.
Why Are Oil Changes Important?
Regular oil replacements are crucial to maintaining the health of your car's motor.
Over time, oil can get contaminated with dirt and debris, which increases friction and wears engine parts.
This can lead to reduced performance, decreased fuel efficiency, and repairs at a high price.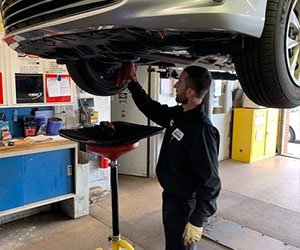 Welsh Automotive: The Best Choice for Oil Replacement
Welsh Automotive in Paoli, PA, provides trustworthy and affordable oil change services for all types of cars and trucks.
Its experienced technicians conduct thorough inspections and use high-quality oil filters and lubricants to ensure your engine stays clean and protected.
Preventative Maintenance
Standard oil replacements are essential for preventative maintenance.
By keeping your engine lubricated and running smoothly, you can extend the life of your car and save money in the long run.
Allow Us to Help!
Our technicians comprehensively inspect your vehicle's other systems, including brakes, tires, and transmission, and even add a quick lube to ensure everything is in good working order at a fair price.
How Often Should You Get an Oil Change?
As per your owner's manual, changing your oil regularly is important. While there's no one-size-fits-all answer, it's generally recommended that you get an oil change every 3,000 to 5,000 miles.
However, the recommended interval can vary depending on the make and model of your car, as well as your driving habits.
In addition to the recommended oil change interval, it's also important to be mindful of other factors that can impact the health of the motor of your vehicle.
These include:
Your Driving Habits
If you frequently drive in stop-and-go traffic or in extreme temperatures, your car's motor may require more frequent oil replacement.
The Type of Oil You Use
Synthetic oils typically last longer than conventional oils, so if you use synthetic, you may be able to go longer between oil maintenance.
Your Vehicle's Age
Older vehicles may require more frequent oil replacement to maintain optimal motor health.
Additionally, we offer a range of oil change services to help keep your car running smoothly. 
Our Team Can Help!
Our team can help you determine the best oil change schedule for your vehicle, and we use high-quality oils and cabin filters to ensure optimal motor health. 
Plus, getting an oil change has never been easier with our convenient location on Lancaster Ave in Paoli, PA. 
What Is Included in an Oil Change Service?
We believe in providing comprehensive oil change services that cover all the necessary aspects of motor maintenance. When you bring your car in for an oil change at our Paoli, PA, location, you can expect the following services:
Oil Filter Change
We will drain out the old oil from your vehicle engine and replace it with new, high-quality oil. Also, we will replace the oil filter, which helps to prevent contaminants from circulating through the motor.
Inspection of Engine Components
Our team of experienced technicians will inspect your vehicle's engine and related components for any signs of wear and tear or damage.
Lubrication of Engine Parts
The fresh oil we add to your engine will help lubricate the moving parts and reduce friction, which can lead to overheating and damage.
Tires Pressure Check and Adjustment
Our team will also check your vehicle's tire pressure and make any necessary adjustments to ensure they are properly inflated.
Fluid Level Check
In addition to checking the oil level, we will also check the levels of other important fluids, such as transmission fluid, coolant, and brake fluid.
Inspection of the Cabin and Air Conditioner Filters
As part of our oil change service, we will also inspect your vehicle's cabin and air filter. These filters play an important role in maintaining good air quality in your vehicle and preventing harmful pollutants from entering the cabin.
Why Choose Welsh Automotive for Oil Maintenance?
Our auto repair shop is your go-to source for oil change services in Paoli, PA. The team at our company are skilled professionals that have years of experience providing dependable and trustworthy car services, including oil replacement and preventative servicing.
We take pride in our commitment to excellent service and our ability to get your car running smoothly as quickly as possible. Plus, with our convenient location on Lancaster Ave, Paoli, we're just a short drive away.
Other Vehicle Services Offered
In addition to oil changes and related services, this company provides many other vehicle services. Our skilled technicians can handle any service, maintenance, or diagnostic needs of your car or truck, including brake service, tire services, state inspection, and more. 
We also provide a scheduled appointment for maintenance services, such as air filter and cabin filter replacements, and an inspection for your brakes and tires, to ensure your vehicle operates at its best. 
Location and Contact Information
We have two locations, one on Lancaster Ave and the other on Central Ave in Paoli, PA. Clients can call or visit either location to schedule an appointment or learn more about the services offered. 
Oil Change Paoli, PA: We Offer You High-quality Services!
Our firm prides itself on providing reliable and high-quality brake repair and other services to all customers at a fair price. To book an appointment or if you have a common question about our services, you can call us at (610) 647-8648 or the Central Ave location at (610) 296-9443.